This is sorta stolen from
little_smaug cos it's cold so i can't be bothered to type for myself *g*

My free gift for being a total geek and watching Serenity more than 3 times arrived today! It's a beige t-shirt, with a silhouette of Mal and "I aim to misbehave" on the front, and "Serenity" on the back. Quite pretty. The only problem is that it's kinda huge - it goes all the way to my knees!

But still, free gift! Yay!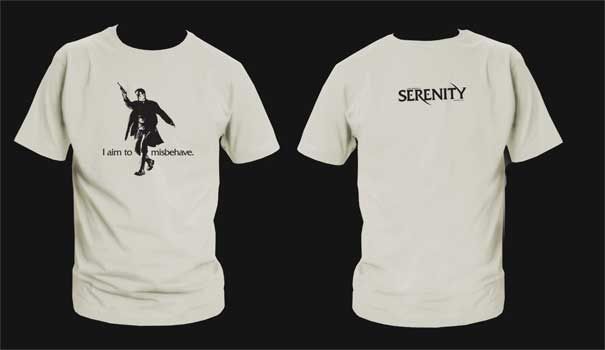 PS:
wikiberry, don't hate me, it's not my fault you're unorganised.